Career Clarity 
You Can Count On
A revolutionary coaching experience

 to help

 
Senior and C-Suite Executives get extraordinary results
1. Excel & Stand Out With Ease
2. Step Into Work-Life Wellbeing
3. Increase Income & Benefits
Is Your Career Causing You These Headaches?
Your career goals are set, but not achieved
You're doing great, but could do better
Making tweaks, without direction or results
You're distracted too much & too often
You're frustrated with career progress
Your company is breaking its promises to you
You deserve a coaching company that actually gets results!
Your Accountability Partner
Clear Direction On Your Next Best Steps
Overcome Distractions & Get Better Results
Next Level
SUCCESS FOR YOU.
That's our mission.
Most coaching focuses on generic tactics that don't help grow careers.
As an elite coaching company, we only succeed when you get a tangible return.
That's why we built a proven curriculum to help individuals fine tune their brilliance and level up their results.
Trusted By Over 250 Executives Like You
Career & Mission Growth has served individuals and businesses with a variety of coaching needs in many industries. Our clients love we deliver simplicity, wisdom, and clarity better than they can get anywhere else.
"Working with James has been a game-changer. As COO, I'm tested on my knowledge, patience and experience. James has the tools for success. He's an exceptional individual who radiates authenticity. My gratitude for our paths crossing is immeasurable." 
Robert Neill, Chief Operating Officer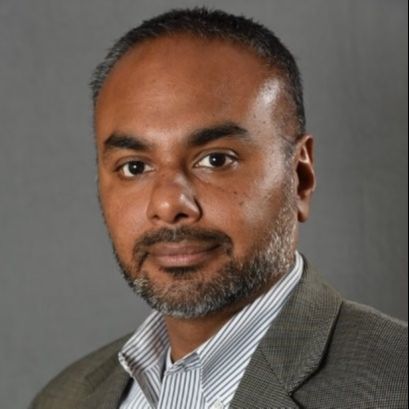 "I've been able to move quickly to identify my priorities, focus attention on them and execute a simple plan. The experience was absolutely phenomenal." 
Manjit Sohal, GM/Vice President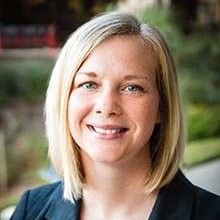 "All it takes is a leader that sees your potential - and somebody to have your back until you reach the next level. Having James focused on my success with me impacted my results!" 
Christina Day, Senior Director
"In 3 months, I've experienced more clarity and leadership. So much has changed for me personally and professionally. The CMG™ program connected me to my passion. You're amazing!"
Susmita Bashir, Technical Program Manager & Career Coach
"James mentored me through a period of professional growth. James is a straight shooter - it's refreshing and needed. He showed care and investment throughout our time together. I strongly recommend him." 
Dan Smith, Product Director
"I was unclear what was next. James' coaching directed me on a path to maximize my greatest earnings potential. I feel I have an unfair advantage over my peers."   
Jay Stoltz,  Vice President
"I was unprepared for the experience: a personal exploration of intention, motivation and commitment. With James in your corner, expect to achieve much more than if you hadn't worked with him." 
Julie Gardner, Creative Director
"I didn't know where to go until I connected with James. I followed the strategies he shared with me for a radical shift. James helped me pursue my mission. I couldn't have asked for more." 
Cynthia Concordia, CEO & Life Coach
"After 20 years in the corporate world, I didn't know what I wanted to do. James step-by-step process helps you figure out what's next for you. This was the perfect guide I needed to focus. I'm excited about the future" 
Paul Cantrell, CEO & Business Coach
"Before working with James, I was trying to figure out "What is my work?" James provided tools and insights to uncover my path. The accountability is next level. I even got a 1200% return on my investment. Jump in!" 
Gregory Rutledge, User Experience Virtuoso
"I was completely stuck at work. Unsatisfied and undervalued. I loved the intensity of James 1-on-1 coaching. He's practical and goes the extra mile. Working with James is a journey of a lifetime." 
Anja Frohlich, Project Manager, Photographer
"A wonderful coach and mentor! Perspective is everything. I see options I didn't see before. You will never work with someone more genuine or invested in you. And his knowledge is endless. He's got my back and we've become great friends. I am forever grateful our paths crossed." 
Debbie Comerford, School, College & Career Counselor
Here's How Career & Mission Growth Gets You Recognized with More Income...
1. Meet With A Career Growth Consultant
Speak with a Growth Coach about the bounty of strategies we use with our clients and what you can anticipate working with a coaching company. After the consultation, receive a 3-step plan you can implement immediately.
2. Create Your Custom Career Plan
Our career and leadership experts customize a program for your immediate needs. We tailor, evolve and grow your custom plan to help you progress quickly with measurable results allowing you to take control of what you do best.
Most Professionals Don't Have A Reliable Career Plan They Feel Committed To
Today's executives must be 'always on'. Handle every project, meeting, and check every message. And be OK with 'fire drill' distractions from managers and leadership. It's exhausting.
Get Access ☞
GET ENCOURAGED.
Like a good recipe needs the finest ingredients -- your career needs the best inputs too.
Enter your email address here and we'll send you a link to watch 5 short videos to learn how wildly successful people stay ahead of the chasing pack.
Discover the four ingredients for a thriving career. An easy to digest guide empowering you to greater rewards.
*We'll also send you other messages inviting you to our LIVE events and sharing our blogs so you can learn more to implement in your career.